Mark's Indian Parts Factory Rider's Gallery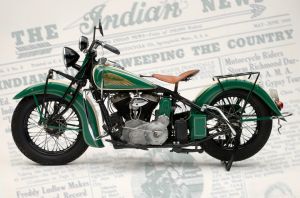 test test
indian scout 1932
test
Joe Carignan
Indian Chief 1937
Chief Bobber, 80" engine, late model barrels,Carillo rods and crank, Bonneville cams, hardened valve seats, later model oil pump, "fat bob" gas tanks.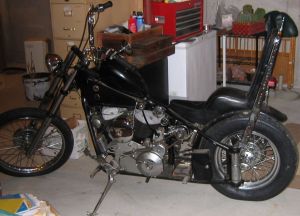 Joe Carignan
Indian Chief-Chopper 1947
Indian Chief "Chopper", built by Ted Williams, Sacramento, Ca. Hydraulic Front end, 80", left side Jockey Shift. All the typical Chopper mods of the 60's, King/Queen seat, sissy bar, 20" front wheel, 16" rear.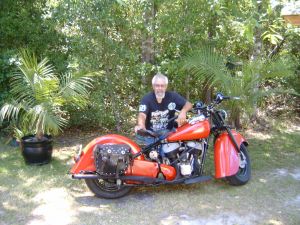 Gary Barker
Indian 346 1946
This is my 46/48 bottom end that I have had since 1976, built in 2009 still need some trim. I live on the Mississippi Gulf Coast and ride just about avery day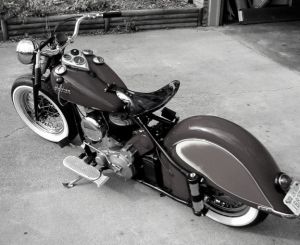 Scott Meeker
Indian Chief 1947
Chief bobber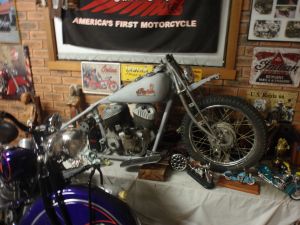 Daniel Mcaliece
Indian Chief bobber 1934
My 1934 chief bobber under restoration.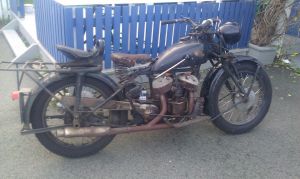 Jan Arnfinn Skaget
indian 741b 1941
Prev owner bought it in 1952. He crossed europe from norway to gibraltar on his honeymoon in 1953. It ha s never been restored, only maintened. Last trip was 700 miles cross norway 2 years ago in his 81's year. Some parts are not original like the fuel tank, wheels and handlebars. The luggage rack has been modified to meet his needs and the passanger seat is from an norwegian motorbike called Tempo. I'm going to restore it to a civilian red scout because the bottom collor under the black and green is a bright indian red.
Joe Carignan
Indian Chief 1937
Two 1937 Chiefs, standard and bobber, unpainted at the moment. 80" Carillo rods and cranks, Shunk Cams on Std, Bonneville on Bobber.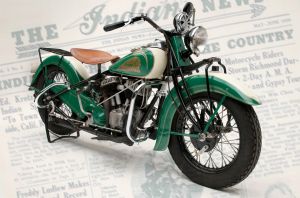 Mark Dooley
Indian Chief 1938